Attendance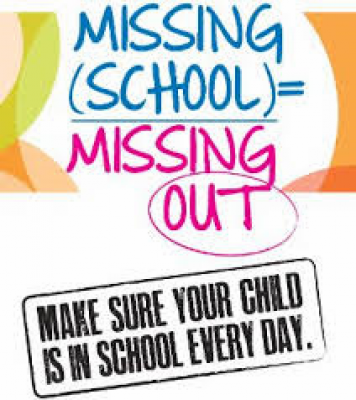 CIRCULAR ON ATTENDANCE
Dear Parent/Guardian,
I am writing to update you on our practices and procedures within Attendance in St Joseph's College.
In our school we like to emphasise the importance of full attendance at all times. Obviously our main priority is to ensure your son/daughter is provided with a first class education and therefore it is imperative that they are present in school as much as possible.
The Department of Education state that we must have two roll calls in the day, one in the morning and one in the afternoon. Morning registration takes place at 8.50 am and afternoon registration at 1.50 pm. In the case that your son/daughter has an important appointment they should return to school in order to be marked present for that day.
Doctor and dental appointments should be made outside school hours. We do understand that some medical or orthodontic appointments can only take place during school hours. The appropriate medical note/appointment card must be shown in this instance. We do realise that there will always be other apparent genuine reasons for a child's absence from school. Therefore we appreciate communication from you regarding this as soon as possible.
If your child is unable to attend school we would appreciate a phone call to explain. You will probably receive a text message to inform you that your child has been marked absent. In some cases this may be because your child is late and has not got signed in on time. When your child returns to school we would request that you complete an Absence Note at the front of their homework diary and they can bring this to their Form Teacher. We need this information so we can amend absence codes on our records.
We strive to ensure that all of our pupils have at least 95% attendance throughout the school year. Where a pupil's percentage drops below this you will receive correspondence from us informing you of this and if this does not improve you will receive another letter which may result involvement from Educational Welfare Services. By law we must refer a pupil when their attendance is at 85% and has not been authorised with any valid reason.
To illustrate how important good attendance is to us in St Joseph's:
I anticipate your full co-operation in this matter and please do not hesitate to contact me at any time.
Ciara Donnelly
Senior Teacher (Attendance)
St Joseph's College, Coalisland

WEBSITE BY: SCHOOLWEBDESIGN.NET | Login
&nsbp;